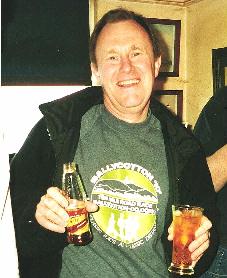 On The Road Again
Having put on quite a few kilos I approached the Ballycotton 10 Road Race in Cork with some trepidation.
But, no fear, I was well up to adsorbing the inevitable pints of Lucozade stout to give energy for the race. Along with the fine, hearty fellows from the Garstang Running Club we certainly showed the Irish a thing or two during our biennial visit in March!
And Mary MacAleesh, the Irish President, was there to cheer us on and sign my T shirt!
I'll not tell how long it took me to run the 10 miles. Suffice to say that Mum with her walking frame wouldn't have been too far behind!